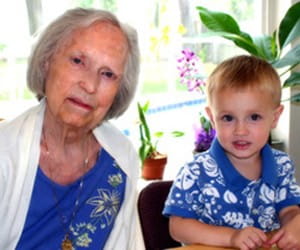 About Granny NANNIES of Dallas, TX
Twenty-five years ago, Granny NANNIES was borne out of the Hodgson's personal need for affordable, quality care for their grandmother in Central Florida and has stayed true to its' mission while expanding across the country!
My own interest in bringing Granny NANNIES to Dallas Texas started similarly several years ago when my mother-in-law needed assistance and continued to grow after my father suffered a stroke and required care. When these very personal experiences met head-on with a life-long passion for helping others, it exploded into what is now Granny NANNIES of Dallas Texas!
At Granny NANNIES of Dallas Texas, we feel it is our calling to serve those in need of support and are committed to personally ensuring every individual is cared for like family! We get to know each client and their needs (physically, emotionally, and spiritually) to tailor their service and make the best possible caregiver match.
We want both clients and the community to associate Granny NANNIES with high standards and customer service. In addition to exceeding the client and family's expectations in regard to care and affordability, it's our goal to be an active part of the community as a resource for information, education, and support.
---
Have questions?
We are here to Help! Call (972) 544-1169 for a Free home care consultation or complete our home care request form to be contacted by a home care specialist.