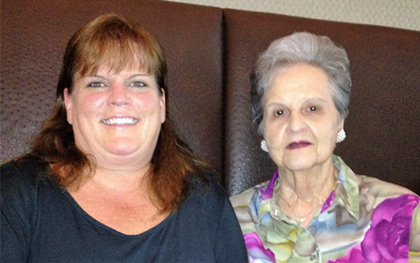 About Granny NANNIES of Pensacola
Granny Nannies is a home care agency committed to providing the highest quality of compassionate care to its clients who are seeking independent living in the comfort of their own homes or other suitable environment. Granny Nannies specializes in home care services for the elderly or individuals of any age with special needs. It is a licensed agency that recruits only trained Certified Nursing Assistants and Home Health Aides.
Over 120 CNAs and HHAs referred by Granny NANNIES provide personal care including bathing, dressing, toileting issues, ambulation, turning and transferring, feeding, range-of-motion exercises, and respite care. The caregivers also assist with meal preparation, errands and shopping, doctors' appointments, medication reminders, light housekeeping, general supervision, and companionship. The services are tailored to individual requirements, whether a healthcare professional is needed for a few hours per day, or around the clock; whether in the safety of their own home, or in an alternate care facility.
This Granny NANNIES location was started by mother Dorothy Myers and daughter Lynda Hyland in 2005. Dorothy had worked with the Granny NANNIES Corporate Office for 5 years in Longwood, FL and Lynda was driving back and forth from Gulf Breeze to Baton Rouge each week where she was the Administrative Assistant to then Louisiana Attorney General Charles Foti. Dorothy visited Lynda at her home in Gulf Breeze and saw the immediate need for an agency like Granny NANNIES in the area. Dorothy relocated to the Panhandle, got Granny NANNIES off to a successful start and decided in 2011 at the age of 75 she had had enough fun and retired to South Florida. Lynda has continued the day-to-day operations and will continue helping people remain in their homes as they age. Granny NANNIES is a veteran owned business that has been servicing Northwest Florida for 15 years and has helped over 2,300 families in the area care for their loved ones.
---
Have questions?
We are here to Help! Call (850) 203-1670 for a Free home care consultation or complete our home care request form to be contacted by a home care specialist.