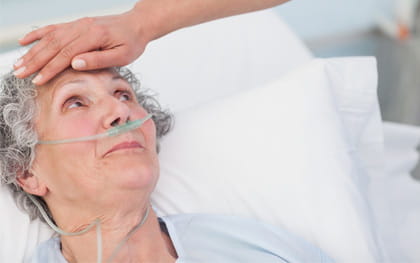 24-Hour Home Care Crystal River
24-Hour Home Care Services are available 7-days a week. Everything from Short-Term Home Care, Long-Term Home Care, or something in-between... Granny NANNIES of Crystal River, FL is committed to ensuring you receive the Quality Home Care you deserve. Call (352) 794-3811 for your Free Home Care Consultation.
Did you know?
According to the data compiled from prior National Health Interview Surveys, the majority (55%) of fall injuries among older people occurred inside the house.
When an older adult is dealing with a chronic condition, they generally require supervised care and attention. In addition, serious memory problems can lead to unsafe living situations, including the risk of wandering or pacing.
Caring for a loved one can be challenging for families, but this challenge doesn't have to be faced alone, If your loved ones care escalates at night, it may be time to call for overnight home care help.
Whether you need overnight help or 24-hour round the clock care, professional care providers can be a valuable resource to many families.
How 24-Hour Home Care can help?
Reassurance - use calming phrases such as "You're safe here - I will stay until you feel better"
Involve the person in activities to divert attention away from the anxiety
Assist with fulfilling daily activities such as bathing, dressing, and toileting
Fall Risk support
Medication Reminders
Decrease the family's stress
---
Have questions?
We are here to Help! Call (352) 794-3811 for a Free home care consultation or complete our home care request form to be contacted by a home care specialist.