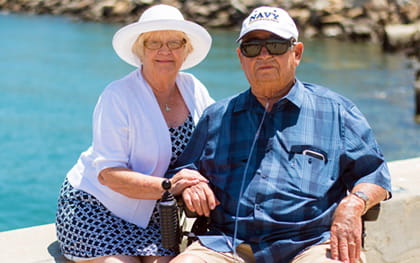 Chronic Lung Disease Home Care
Chronic Lung Disease Home Care Services by professional caregivers, are available 24-hours a day to assist with COPD patients. Granny NANNIES can help in any circumstance. Call (800) 316-2669 for your Free home care consultation.
Did you know?
Chronic Lung Diseases such as COPD, Emphysema and Asthma affects millions of people. According to the American Heart Association, COPD is the third leading cause of death in the United States.
Chronic lung disease affects a person's lung capacity and diminishes their ability to breath. It's a progressive disease, that overtime the condition will get worse and will begin to constrict someone's airway making it hard to breathe, sleep, exercise or even walk.
Being unable to breathe is probably the most stressful condition anyone could imagine and the simplest of daily activities become difficult.
There is no known cure for COPD, however with early detection there are effective treatments available. Careful monitoring of the disease can enhance your loved one's quality of life and ability to remain independent at home.
How Chronic Lung Disease Home Care can help?
Whether afflicted by COPD, Emphysema or Asthma patients with a chronic lung disease need special care. Each individual is unique, but all have the common goal of alleviating symptoms and restoring their quality of life. Professional CNA/HHA caregiver's are experienced in supporting patients with chronic lung diseases and in helping maintain quality of life by providing:
Increase patient compliance with dietary and/or lifestyle changes.
Encourage fluids
Prepare meals/specialized diet
Light housekeeping to keep household clean to avoid triggers such as dust or pet dander
Assistance with daily living activities and personal care
Escort to doctor appointments/errands
Ensure proper supervision and act in an emergency (ALL caregivers are CPR certified)
If you are facing a lung disease or a caregiver for someone who is – visit the American Lung Association support community on line at www.lung.org
---
Have questions?
We are here to Help! Call (800) 316-2669 for a Free home care consultation or complete our home care request form to be contacted by a home care specialist.