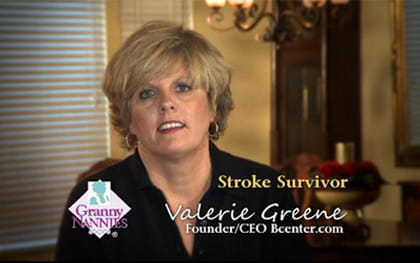 Stroke Recovery Home Care Alpharetta
Stroke Recovery Home Care Services by professionals who specialize in Stroke Recovery care are available 24-hours a day throughout Alpharetta, GA to provide home care in the comfort of home. If you or a loved one requires Stroke Recovery Home Care in Alpharetta call (678) 620-3093 for your Free home care consultation.
Did you know?
More than 700,000 people suffer a stroke each year in the US. Approximately two-thirds of these individuals survive but require rehabilitation, according to the National Institute of Neurological Disorders and Stroke.
What is a stroke?
A stroke, brain attack or Cerebrovascular accident (CVA) is the sudden death of brain cells caused by blood clots blocking an artery or a broken blood vessel, interrupting blood flow to an area of the brain. The result of a stroke can be severe, and adjusting to everyday life after returning home may be a challenge for a stroke survivor. During this time of transition, you and your loved one will discover how the stroke will affect your daily lives. Adjustments can be physically and emotionally challenging. Being home could be the most soothing and encouraging way for recovery. This is the ideal time to add non-medical home care services.
How can a private duty nurse help maintain health and good spirits?
Through careful monitoring of physical and cognitive symptoms, caregivers can help ensure progress and identify risk factors for another stroke.
Physical therapy is essential to full recovery. Caregivers can help your loved one follow through with prescribed exercises.
Daily activities, such as bathing and grooming may be difficult. Caregivers can provide assistance to ease the process.
In order to increase strength, a balanced diet is necessary. Caregivers can prepare meals for your loved one to ensure that they get the nutrients that they need.
Caregivers can keep your family in good spirits by helping to maintain a positive attitude during your loved one's time of recovery.
---
Have questions?
We are here to Help! Call (678) 620-3093 for a Free home care consultation or complete our home care request form to be contacted by a home care specialist.