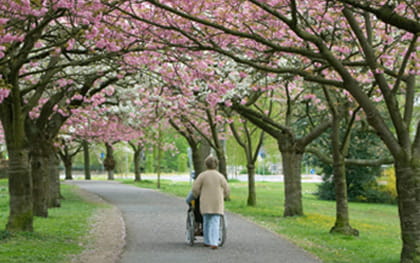 Hospice Home Care Assistance Alpharetta
Hospice Care Assistance by professionals who specialize in Hospice Care are available 24-hours a day throughout Alpharetta, GA. Caretakers can be there to give emotional and spiritual support to ensure the comfort of you and your family. Call Granny NANNIES of Alpharetta, GA at (678) 620-3093 to learn more.
Did you know?
According to the National Hospice and Palliative Care Organization, an estimated 1.5 to 1.6 million patients received services from hospice care in 2018.
What can Hospice Care Assistance do for your loved one?
A Certified Nursing Assistant or Home Health Aide can provide hospice care that focuses on making your loved one as comfortable as possible through loving care, allowing them peace and comfort in the privacy of their own home. Additionally your caregiver can provide emotional support for you and your family, helping to alleviate distress and grief during your time of need. Caregivers can work closely with your professional hospice care provider and follow your medically-directed program at your direction.
Hospice Care Assistance examples can include:
Family support:

A Caregiver can make every effort to ease your loved one's transition into hospice care. Caretakers can be there to provide emotional and spiritual support to ensure the comfort of you and your family.

Enhanced quality of life:

Caretakers can deliver compassionate care to make sure that your loved one is as relaxed and comfortable as possible.

Symptom management:

A Pre-vetted Certified professional can address all signs and symptoms associated with your loved one's illness, focusing on easing stress and keeping pain to a minimum.

Bereavement support:

Losing a loved one can take a toll on a person's mental health and stability. Caretakers understand that each person handles grief differently and can be there to support you during your time of need.
---
Have questions?
We are here to Help! Call (678) 620-3093 for a Free home care consultation or complete our home care request form to be contacted by a home care specialist.