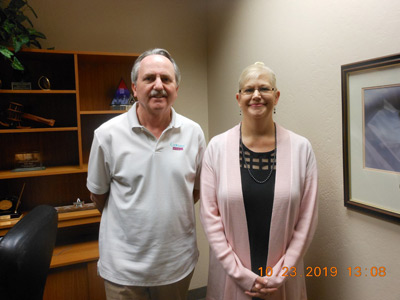 About Granny NANNIES of Phoenix, AZ
The administrators at Granny NANNIES in Phoenix are Jeffrey Ulrich and Cathy Rojas. Mr. Ulrich is a veteran of the broadcasting industry who spent 28 years working in radio and TV advertising sales. He made the switch to home healthcare joining Granny NANNIES in 2011. Jeff is a 1978 graduate of Ithaca College with a BS in Business Administration.
Cathy Rojas has worked as a Medical Assistant (MA) and Home Health Aide (HHA) in rehab and physicians' offices since 2010. She is a 2009 graduate of the PIMA Medical Institute. Cathy joined Granny NANNIES as an Alternate Administrator in 2014.
Granny NANNIES Phoenix has been serving all of Maricopa County and surrounding areas since we launched in 2012.
---
Have questions?
We are here to Help! Call (602) 438-2273 for a Free home care consultation or complete our home care request form to be contacted by a home care specialist.