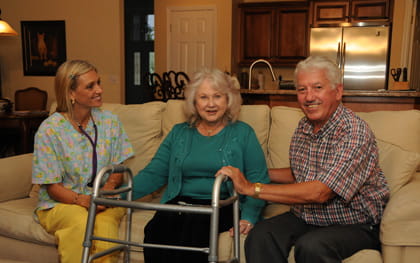 Respite Home Care Relief Daytona Beach
Respite Home Care Relief Services by professionals who specialize in Respite Home Care relief assistance are available 24-hours a day throughout Daytona Beach, FL to provide Respite care in the comfort of home. If you or a loved one requires Respite Homecare in Daytona Beach, call (386) 254-0505 for your Free Respite home care consultation.
What is Respite Care Relief?
Respite care is short-term relief for your family caregiver. It provides a break from the demands of ongoing special care for rest and rejuvenation. Respite care relief is tailored to fit your schedule and needs, promoting life balance and compassionate care.
How Respite Home Care can help?
Everyone needs a break sometimes, so sit back and let a professional caregiver or homemaker do the work. Certified caregivers are experienced, knowledgeable and compassionate with patients. A caregiver can be the perfect helping hand in cases dealing with special needs, including Alzheimer's disease, Parkinson's disease and diabetes.
Is your loved one resistant to the idea of outside help? Not a problem. Professional caregivers are experienced in earning the trust of individuals and can slowly ease your loved one into the idea of outside assistance. Your Home Health Aide (HHA) or Certified Nursing Assistant (CNA) can start out with small tasks around the house, such as light housekeeping or laundry. As your loved one becomes more comfortable, the caregiver will slowly transition from an HHA or CNA into the role of a companion, giving you the break you deserve.
Respite Care Relief can help with:
Stress relief
Weekend and overnight care
Meal preparation
Bathing assistance
Emotional support
Light housekeeping
Recreational activities
Increased quality of life
---
Have questions?
We are here to Help! Call (386) 254-0505 for a Free home care consultation or complete our home care request form to be contacted by a home care specialist.