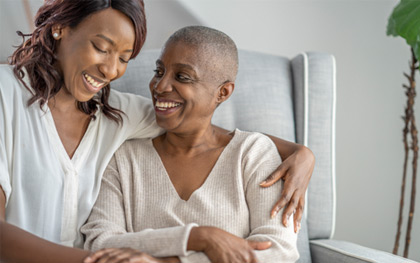 Structured Family Caregiver Program
What is Structured Family Caregiving (SFC)?
Structured Family Caregiving is a program designed to offer the option of care by a trusted family member who lives in the home with the person receiving the care. The person receiving care must be a Medicaid Waiver Member. If you provide care for a family member and you live in the home with them, through (SFC) you may qualify to receive:
Daily Stipend
Guidance and Support from a Health Coach
Consultation from a Registered Nurse
Communication via a Secure Online Portal
Health Education
---
Have questions?
We are here to Help! Call (404) 530-0040 for a Free home care consultation or complete our home care request form to be contacted by a home care specialist.